I have visited this store at least 5 times. My experience has been better than words can explain. The people in store are personable, helpful, friendly, and kind. The fine jewelry is enticing and absolutely gorgeous. They have 22 k gold and diamond jewelry. The store owner is extremely kind and helpful. She helped me select beautiful bangles and earrings for my daughter. It is honestly one of the best shopping experiences I have had. I often visit this store to look at the jewelry. Every visit I am greeted with a smile and nothing but kindness even though I didn't purchase each time. This is my new go to spot.
Rachelle Nedd-Jones | A customer and Google User
Our family has been buying from Nina Jewelers for over 15 years now! The owner reliable and very nice to talk to. She does not push to purchase over budget which is one of the many reasons we continue coming back to Nina Jewelers. I would highly recommend purchasing gold from here.
Moonisah Haleem
This place is highly recommended by me and family for jewelry needs. This place is a gem in DMV area. They always have good selection of quality jewelries. All the staffs are knowledgeable and friendly. Priti is excellent person to deal while you shop here.
Anil Vaidya

Thanks ! You have excellent collection.I have amazing experience for purchasing jewelery from you.
Sandip Mehta
Amazing craftsmanship and fantastic customer service. I can't believe how quickly you managed to adjust my wedding ring! Thank you.
Aman Shah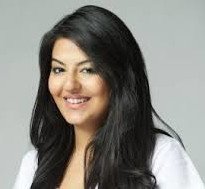 I found my wedding collection with you,Nina Jewelery.You have fabulous collection with you.
Swati Sharma

Nina Jewelery is one of most auspiciuos site, your search for jewelery will end up.
Sumitra Bhatt | Jewelery Designer