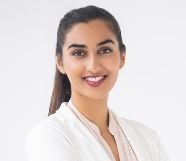 Visiting your store was a nice experience for me. I am gald that I found my choice at walking distance from my home. You helped me to select what I wanted. Thanks !
Ananya Mitra

Thanks ! You have excellent collection.I have amazing experience for purchasing jewelery from you.
Sandip Mehta

Amazing craftsmanship and fantastic customer service. I can't believe how quickly you managed to adjust my wedding ring! Thank you.
Aman Shah
I found my wedding collection with you,Nina Jewelery.You have fabulous collection with you.
Swati Sharma
Nina Jewelery is one of most auspiciuos site, your search for jewelery will end up.
Sumitra Bhatt | Jewelery Designer